The new team can be created in the "Teams" tab in the add-on settings*.
Add a team by entering a team name into the "Team Name" field
Click the "Add Team" button
After a new team is created click the "Edit" button and choose developers from the "Add Developers" drop-down (4) and click the "Save" button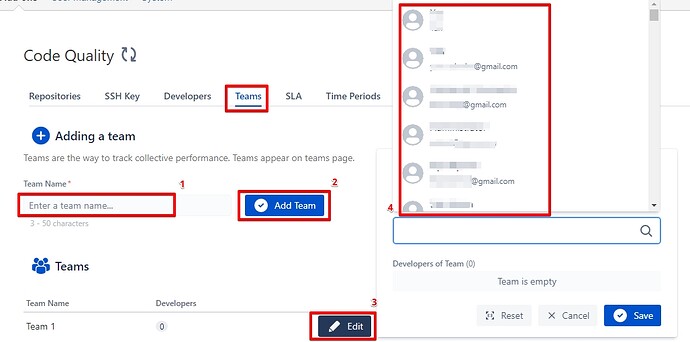 Developers from all scanned projects in the current instance can be added.
The newly created team appears in "Teams" tab of the add-on. It shows team's progress.

Possible to see the team members via clicking the "Team Members List" button.