It's possible to exclude any of developer's data in "Developers" tab in the add-on settings. The data gathered for this developer will be excluded from all calculations around the platform.
The following steps will help you to this:
Go to the Settings->Developers tab
Disable any of developer via the "On/Off" toggle
Click the "Save" button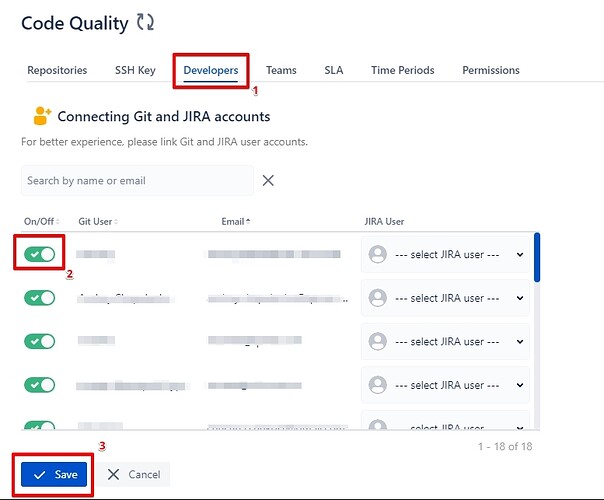 *The user should have administrator rights to have an access to the add-on settings.
If you need data to be aggregated for several users, we suggest you to use Team functionality instead of a batch exclusion.